The Dead Brother
location
Nordisk Teaterlaboratorium
Særkærparken 144
7500 Holstebro
Denmark

The Dead Brother is an explanation of how performances are created at Odin Teatret. It describes the stages in the work, starting out from a poetic text which becomes a "poem in space": the performance.
It presents the different phases of the process in which text, actor and director interact. It shows how the actor creates his/her own stage presence until the final synthesis in which the text, through the form and precision of the actions, acquires a rhythm and density of meaning.
WORK DEMONSTRATION
Actress: Julia Varley
Language: English
Duration: 60 min. (without a break)
Read more about this work demonstration here »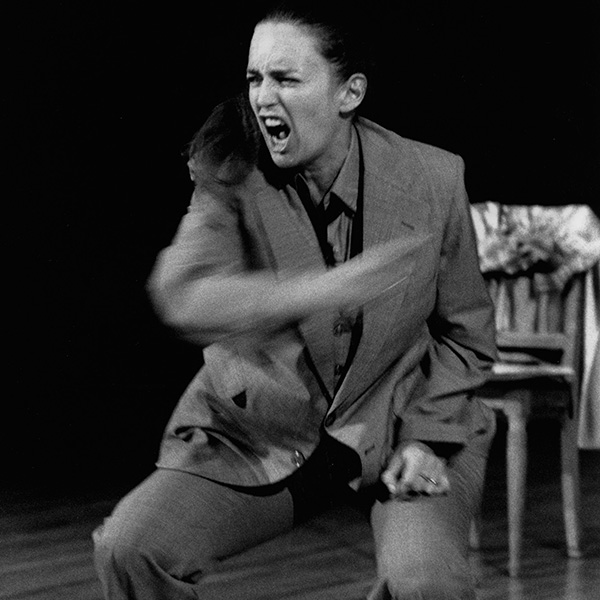 TICKETS 
- for performances at Odin Teatret in Holstebro: 120 DKK; 
Students; Pensioners; groups of 10+: 60 DKK
Reservation of tickets: tel. +45 9742 4777
Mon - Fri between 9.00 -15.00 hrs.
Email: odin@odinteatret.dk

Reserved tickets must be picked up no later than 15 min. before the performance begins.