Rovine del tempo
location
Nordisk Teaterlaboratorium
Særkærparken 144
7500 Holstebro
Denmark

Ruins of time
The Imaginary Meeting of Anna Banti and Artemisia Gentileschi is inspired by the historiography on the Italian painter Artemisia Gentileschi (1593-1653) and the novel about her, written by Anna Banti in 1944, during the Second World War in a bombed and ruined Florence. The main characters are three: Anna Banti, Artemisia Gentileschi and a contemporary lecturer.
The fame of the Baroque painter is due to her ability to deal with an artistic career reserved only for men, managing to succeed despite many obstacles, including a trial for rape of which she was a victim at 17 years old. Artemisia led an adventurous, solitary and independent life, contemporary of Galileo and Caravaggio, and was one of the first autonomous female figures of the modern era. Anna Banti was at first an art critic and then became a writer of novels, perhaps because she was the wife of one of the most famous Italian art historians, Roberto Longhi.
In the performance three women meet amongst the ruins produced by time. Documents lose their value and become only objects found or lost forever. Dead or living women need the example of others' experience to understand their own and to find a place in history in a time that rushes by more and more rapidly. The text gathers fragments by Anna Banti, Artemisia Gentileschi, texts about art, and poems and essays by various authors.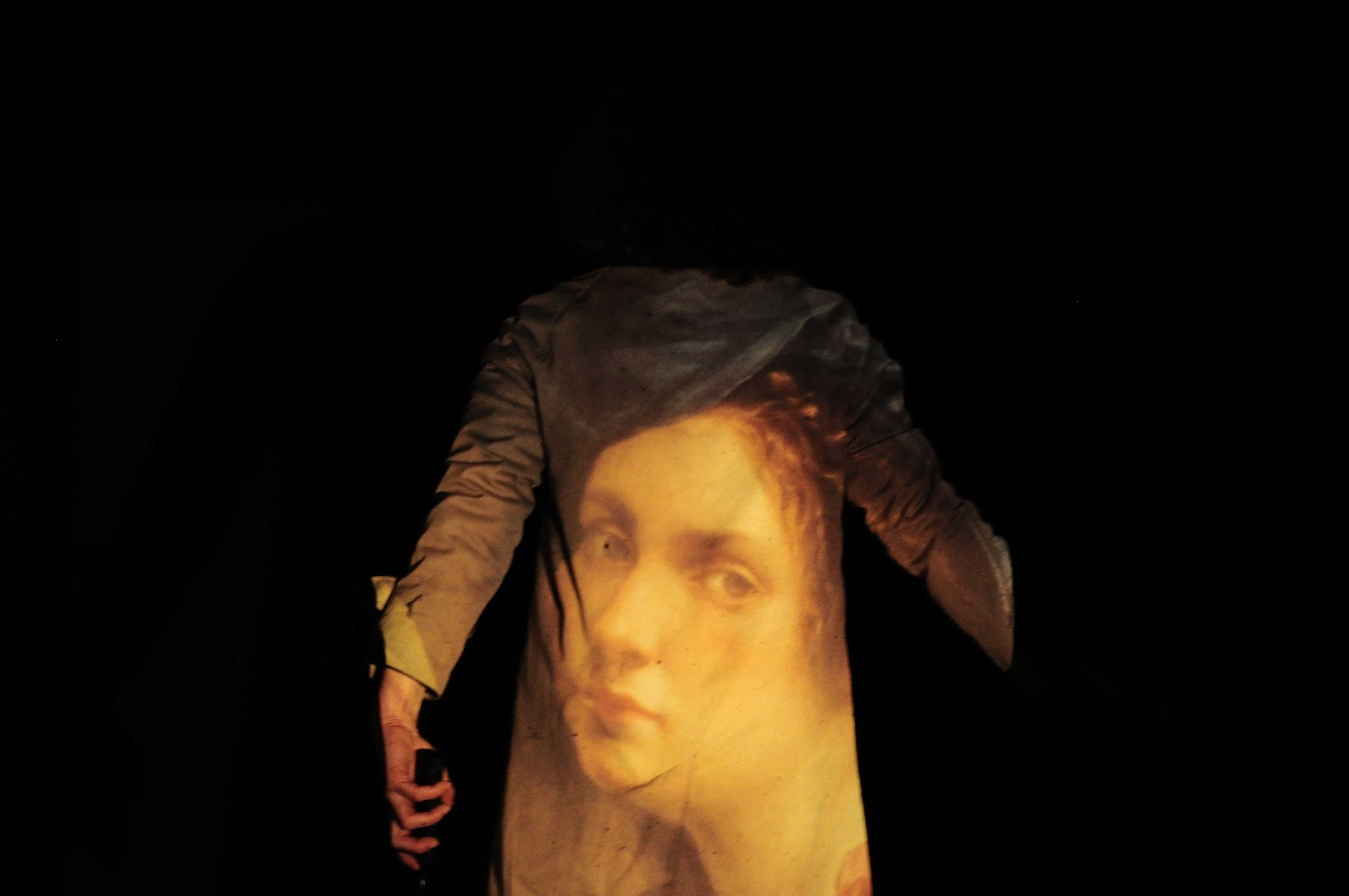 This performance is presented as part of the 9th TRANSIT FESTIVAL hosted at Odin Teatret. 
GUEST PERFORMANCE
an NTL Co-production
Actress: Teresa Ruggeri (Italy)
Director: Julia Varley
Text: Teresa Ruggeri and Julia Varley
Costumes: Artemisia's Costume, Arianna Pioppi e Medea Labate
Scenic objects: Teresa Ruggeri and Mollishop.com
Photo: Federica Yali Zhou

Special thanks for their collaboration goes to:
- Luca Ruzza (scenography);
- Claudio Coloberti (video);
- Germano Satiri (sound).
Duration: 55 min.
Language: Italian
Production: Nordisk Teaterlaboratorium
TICKETS 
DKK 120 / 60 for students; Pensioners; groups of 10+
Reservation of tickets: tel. +45 9742 4777
Mon - Fri between 9.00 -15.00 hrs.
Email: odin@odinteatret.dk

Reserved tickets must be picked up no later than 15 min. before the performance begins.
TRANSIT FESTIVAL 12 - 23 June 2019
An international theatre festival for women in contemporary theatre. This year's festival theme is Hope in Action, during which 56 performances, 6 workshops and two art exhibitions will be presented by more than 75 artists from 5 continents.
The Transit Festival has existed since 1995 and it is part of The Magdalena Project, an international network of women in theatre created to enable women to produce work that more profoundly reflects their own experience. The festival is directed by Julia Varley, actress of Odin Teatret.