Behind the Curtains
location
Nordisk Teaterlaboratorium
Særkærparken 144
7500 Holstebro
Denmark

A work demonstration with Ana Woolf (Argentina)
What is behind the curtains? The magic world of theatre and presence; the real world of obstinate daily training, so as to be able to say "I am here and now" on stage; the actress standing on her feet, wearing the shoes of her characters.
This work demonstration is an invitation to follow the years of training necessary to acquire a craft. It speaks of chaos, difficulties and ways to solve them, attempts and failures; and it tells about the encounter with the actor's teachers, touching upon topics like discipline and emotions during preparation and at the moment of facing the spectators.
The actress will present fragments of some of her performances with the intent of understanding and of better visualising the all-mysterious moment of passage from technique to stage fiction.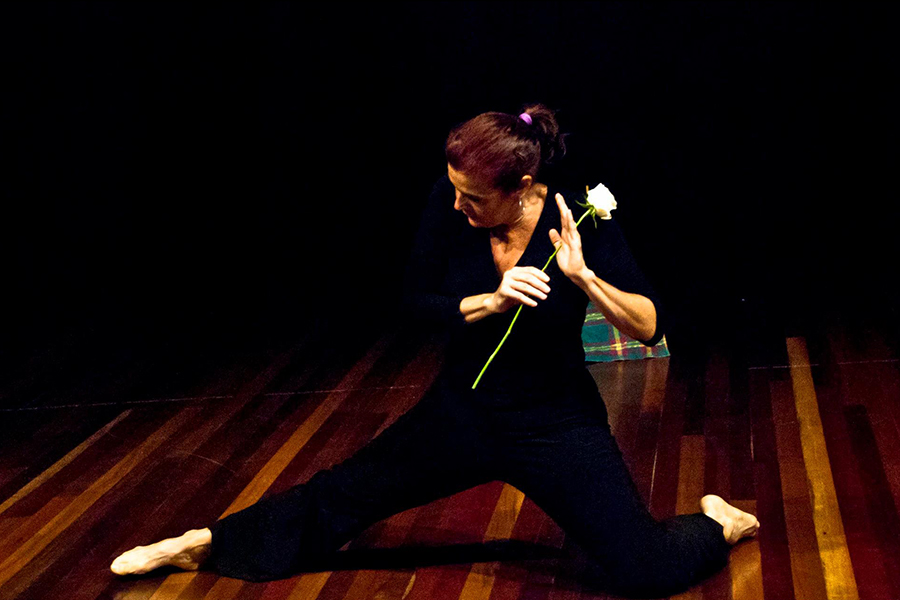 PERFORMANCE
An NTL Co-Production
Actor: Ana Woolf
Directed by: Julia Varley
Duration: 55 min.
Language: English and Spanish
TICKETS 
DKK 120 / 60 for students; Pensioners; groups of 10+
Reservation of tickets: tel. +45 9742 4777
Mon - Fri between 9.00 -15.00 hrs.
Email: odin@odinteatret.dk

Reserved tickets must be picked up no later than 15 min. before the performance begins.

This work demonstration is presented as part of the 9th TRANSIT FESTIVAL hosted at Odin Teatret. 
TRANSIT FESTIVAL 12 - 23 June 2019
An international theatre festival for women in contemporary theatre. This year's festival theme is Hope in Action, during which 56 performances, 6 workshops and two art exhibitions will be presented by more than 75 artists from 5 continents.
The Transit Festival has existed since 1995 and it is part of The Magdalena Project, an international network of women in theatre created to enable women to produce work that more profoundly reflects their own experience. The festival is directed by Julia Varley, actress of Odin Teatret.